Subway Serial Rape (1985)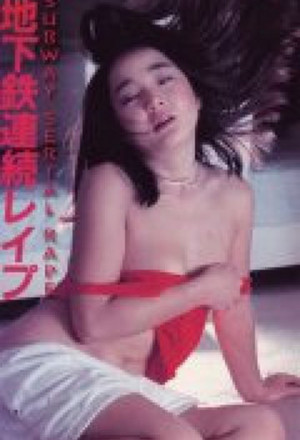 Subway Serial Rape (1985)
Released: 22 May 1985
Runtime: 61 Mins
Genre: Crime Countries: Japan Languages: Japanese
Directed By: Shûji Kataoka Hisayasu Satô
Actors: Mami Fujimura Akira Okamura Eri Ishizaka Hiromi Saotome Shirô Shimomoto Yoshiki Arizono Kazuhiko Goda Bunmei Tobayama Yutaka Ikejima Jimmy Tsuchida Yumeji Kasamatsu Hiromi Hiraguchi
Alternate Titles: 地下鉄連続レイプ chikatetsu renzoku reipu
A man with a briefcase is being pursued by a small yakuza gang. The man resembles one of the gang's leaders. After abandoning his vehicle, the man boards a train where a woman is being raped by three thugs. Intimidated by the rapists, the other commuters do nothing to help the woman. Neither does the man. Later, however, the raped woman, a hot lesbian, reports the rape to the police and a witness comes forward. This complicates things for the man on the run and he is forced to take steps to protect his own identity.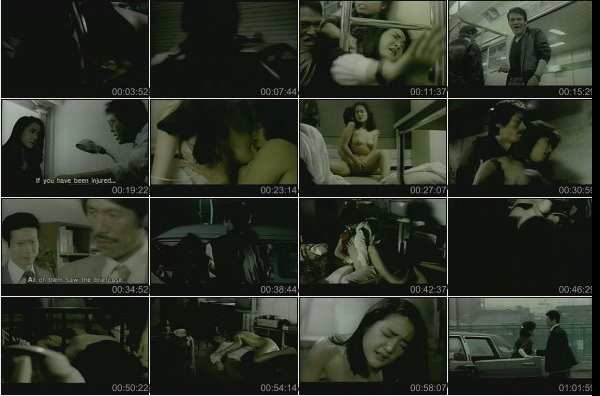 Download links:
[RG]
https://rapidgator.net/file/98aff8b6a2910fc3271246db8fcb9d3d/SuSR85.part1.rar.html
https://rapidgator.net/file/f306159b00728798efb7a17bb66b3904/SuSR85.part2.rar.html
[UD]
https://uploadgig.com/file/download/00E1a1220f9EB3E8/SuSR85.part1.rar
https://uploadgig.com/file/download/Be5a540763c040C3/SuSR85.part2.rar
NOTES:If there is a unpack error, please update the unpack software(for example:Winrar,7-zip) to the latest version.