My Bothers Girlfriend (2017)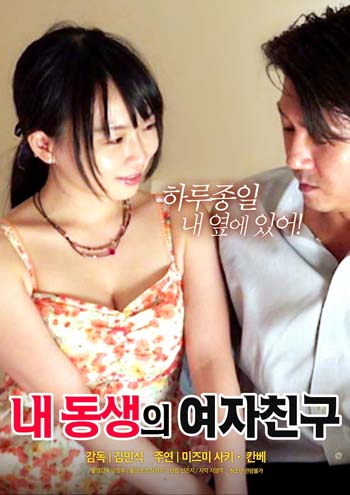 My Bothers Girlfriend (2017)
Title: My Bothers Girlfriend /  내 동생의 여자친구 / 私の弟のガールフレンド
Directed by: Kim Min Sik 김민식
Stars: 水岬 Mizu Misaki, 神戸 Kobe
Realease: 2016 (Japan) 2017-02-23 (South Korea)
Language: Japanese | Subtitle: Subscene
Genre: Drama, Erotic, Adult
Country: Japan |  HDRip 720p
Film Story:
Reiko is a sister who is studying with his successful lawyer brother Sato as a role model.
She joins Saburo with the same motive and motivation to turn her brother, who does not recognize her boyfriend
She introduces Maya, Saburo's sister, to her brother.
Sato is taken away by beautiful Maya.
Reiko, who is relieved to see the two of them and dreams of a happy future
Suddenly Maybe's ex-girlfriend, Kanbe, appears to blame her for taking her girlfriend to Sato.


Download links:
[RG]
http://rapidgator.net/file/f79863ce36de988522cfd10657ff8de8/MBGfrend.part1.rar.html
http://rapidgator.net/file/b2530907f848b449df65ee97aedc4aa1/MBGfrend.part2.rar.html
http://rapidgator.net/file/f40937348363150d36eaad9a9d866545/MBGfrend.part3.rar.html
[AF]
http://alfafile.net/file/9Xry/MBGfrend.part1.rar
http://alfafile.net/file/9XrE/MBGfrend.part2.rar
http://alfafile.net/file/9Xr7/MBGfrend.part3.rar