Lady Ninja Kasumi (2005)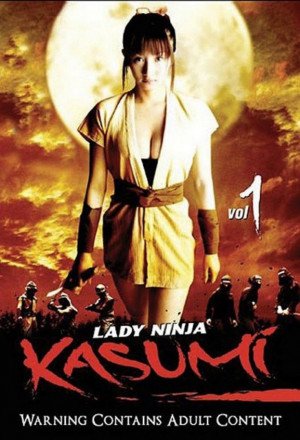 Lady Ninja Kasumi (2005)
AKA: Sanada Kunoichi Ninpoden Kasumi
Year: 2005
Directed: Hiroyuki Kawasaki
Genre: Cat III ninja babes (ninja babes is a genre, right?)
Runtime: 1:12:55
Country: Japan
Language: Japanese
Subtitles: English(idx/sub) / English (srt)
IMDB: http://www.imdb.com/title/tt1107377/
Cast
Young-mi
Saki Anz
Yui Mamiya
Hideki Satô
Masato Takaoka
Kôji Maeda
Tomotake Shigematsu
Shin'ichirô Toyonaga
Ginji
Shôichi Imai
Mankichi Maeda
Masanobu Matsuda
Hidenori Yanagi
Ranko
Ryûta Honjô
Synopsis / Plot
Yes, it's Kunoichi time once again.
"It is the Sengoku period. Kasumi and her little brother are orphaned, and she joins the Kunoichi (lady ninja) to protect her brother and defend her new people. When one of their spies turns up dead, Kasumi doles out the revenge…"
Though the pics may seem to indicate that the movie is tilted heavily towards sword action over sex action, the actual balance tilts the other way. But this suits the action skills of the stars, so we could just say they were playing to their strengths.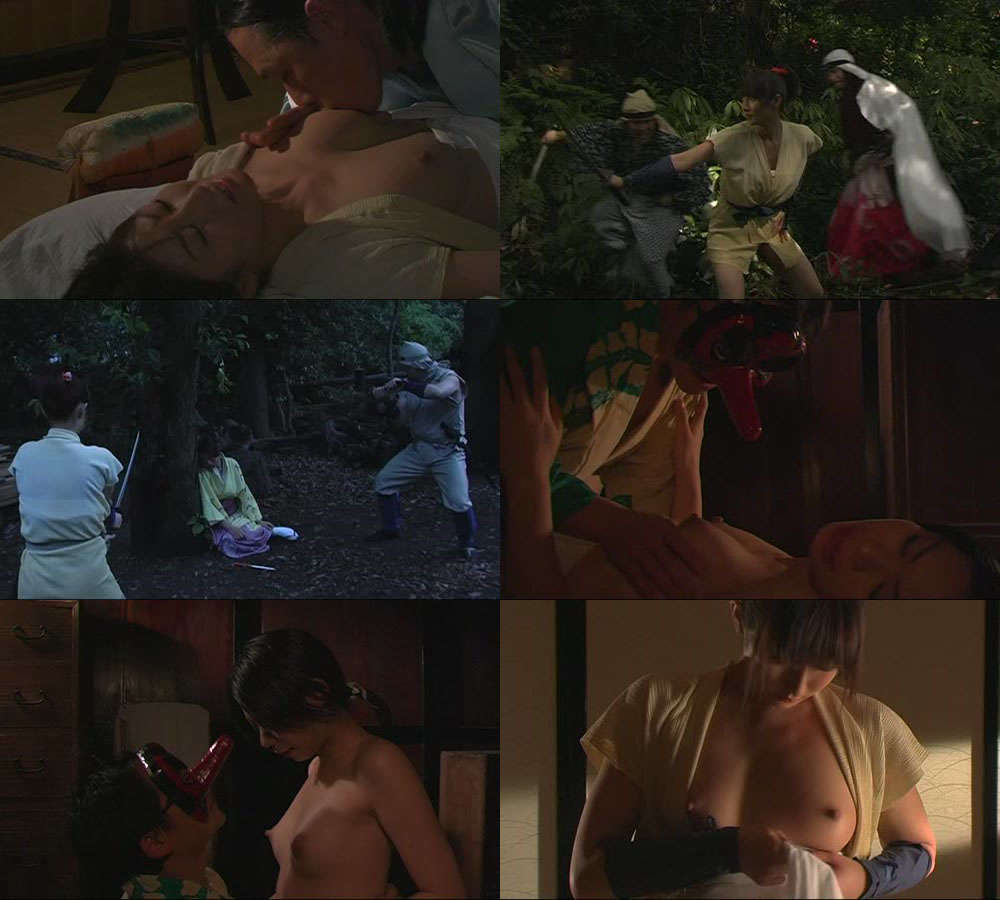 Download links:
[RG]
http://rapidgator.net/file/d5c461d19ebe6bf50c7b9cceb3673003/LNiK1.part1.rar.html
http://rapidgator.net/file/331df893e6a5b20709e7d816e87ccc01/LNiK1.part2.rar.html
http://rapidgator.net/file/3d66c38377d4d475a682941fc5f1b857/LNiK1.part3.rar.html
[AF]
http://alfafile.net/file/rENr/LNiK1.part1.rar
http://alfafile.net/file/rEN9/LNiK1.part2.rar
http://alfafile.net/file/rENx/LNiK1.part3.rar